CAD $ 1,075.00
Contact us to get a price.
Brand : Got Tuned
Part # : vnt20ccw
Price : CAD $ 1,075.00

Shipping : CAD $ 32.00
APPROXIMATE SHIPPING PRICE
Login / Signup for an accurate price.

Categories : Air Intake - Turbo Turbo
Black Haze Workshop
Diesel Craftmanship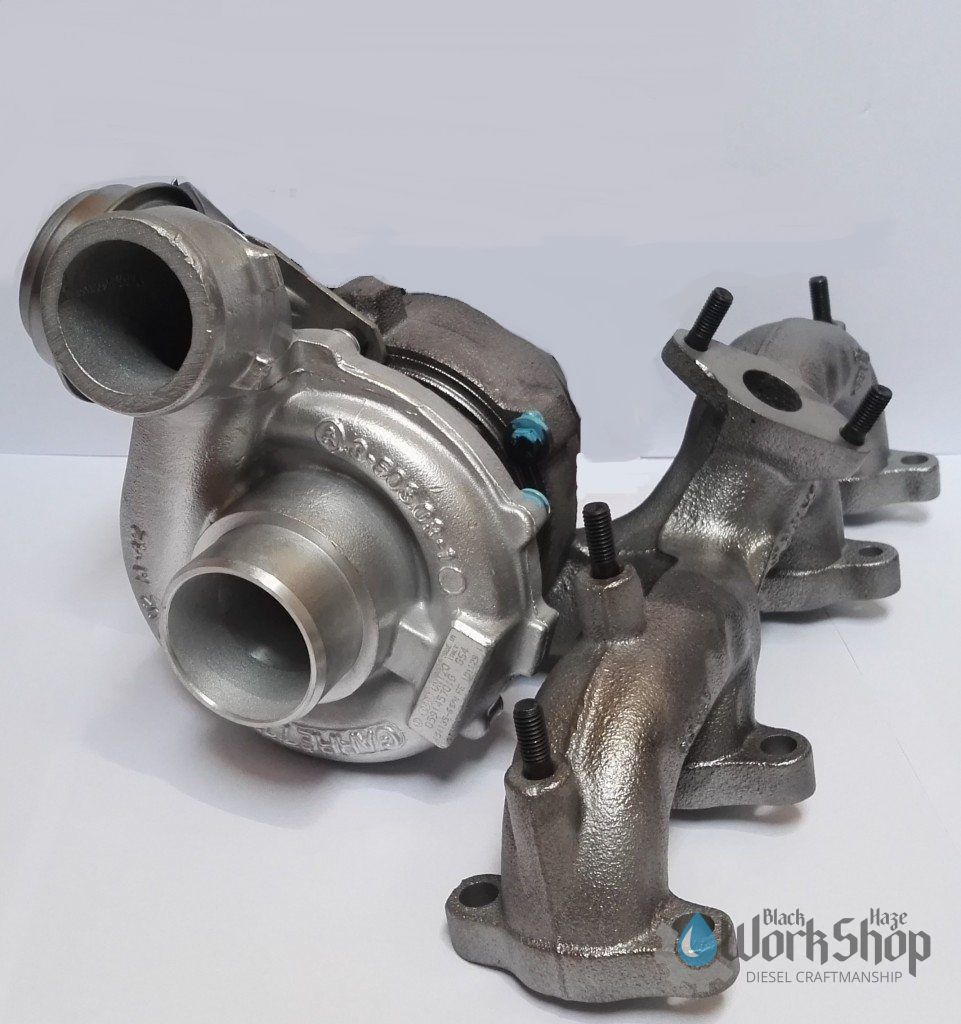 Turbo Upgrade VNT20 Hybrid VNt17 ALH BEW TDI
DESCRIPTION
Garrett VNT17/20 hybrid turbo based on GT17 turbine housing + GT20 compressor housing is the ultimate solution for the 1.9 & 2.0 TDI Engines.
Full list of changes applied is as follows:
– reinforced journal bearings – so called '360'
– Plug&Play GT17 turbine housing
– BIG SHELL GT20 compressor housing
– bigger turbine wheel from ARL PD150 turbocharger
– bigger cast compressor wheel GT2052V or OPTIONAL – bigger MFS Billet Wheel GT2052V -> better spool
– precise VNT adjustment
– CHRA is built using brand new parts
With stock cast wheel the turbo is meant to work with ~220HP, boost ~27PSI. In order to reach that level of power you need to adjust your fuel, exhaust and cooling systems as well.
With Billet compressor wheel the turbo is meant to work with ~230HP, boost ~28PSI with quicker spools
Before order tell us which engine and manifold the turbocharger will be fitted with. We need about 7 working days to build this hybrid, after payment.
On the picture you can see VNT17/20 hybrid based on stock 1.9TDI GT1749V ALH engine.