CAD $ 924.95
Contact us to get a price.

Part # : CRD642DP
Price : CAD $ 924.95

Shipping : CAD $ 37.00
APPROXIMATE SHIPPING PRICE
Login / Signup for an accurate price.

Categories : Exhaust Engine Tuning Downpipe
Black Haze Workshop
Diesel Craftmanship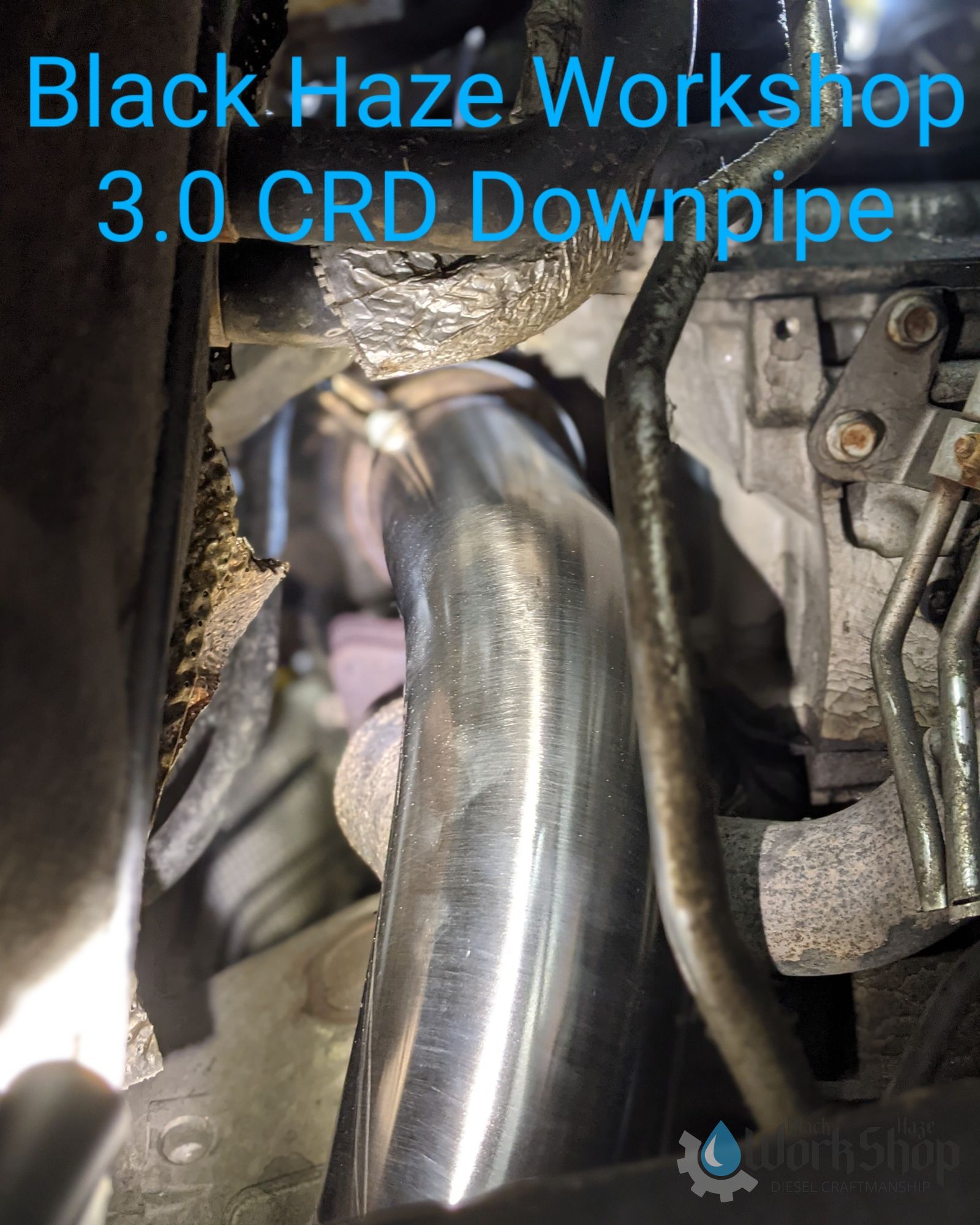 OM642 Jeep Grand Cherokee WK 3.0 CRD Downpipe + DPF pipe and tuning Package
After 3 years of development, we are proud to offer you our 3" downpipe kit for the WK Jeep Grand Cherokee with the 3.0 CRD Mercedes engine.
This kit features :
- High-quality 316 Stainless Steel for extreme durability.
- These stainless steel tubings come from USA mills.
- Mandrel-bent and TIG welded for precise fitment.
- Easy to install for any DIYer out there.
- Avalaible with tuning package (more details below)
- Enhance the sound
- Maximise fuel economy
- Release power
You can choose to purchase the downpipe kit only or with a tuning package. Please note that you ABSOLUTELY NEED a tune to run those downpipes. As this will replace the OE parts. and therefore the DPF.
The tuning package comes with a tested Stage 2 tune with a matching fix to remove the stock (OE) exhaust. You can see up to +60HP and +90TQ with this stage 2 package. It comes with a handheld tuner so you can read your ECM from home. Then send the file to us and we will send you the custom-tuned file for your Jeep.