CAD $ 215.00
Brand : Unitronic
Part # : UniTIE
Price : CAD $ 215.00

Shipping : CAD $ 22.00
APPROXIMATE SHIPPING PRICE
Login / Signup for an accurate price.

Categories : Air Intake - Turbo Turbo
Black Haze Workshop
Diesel Craftmanship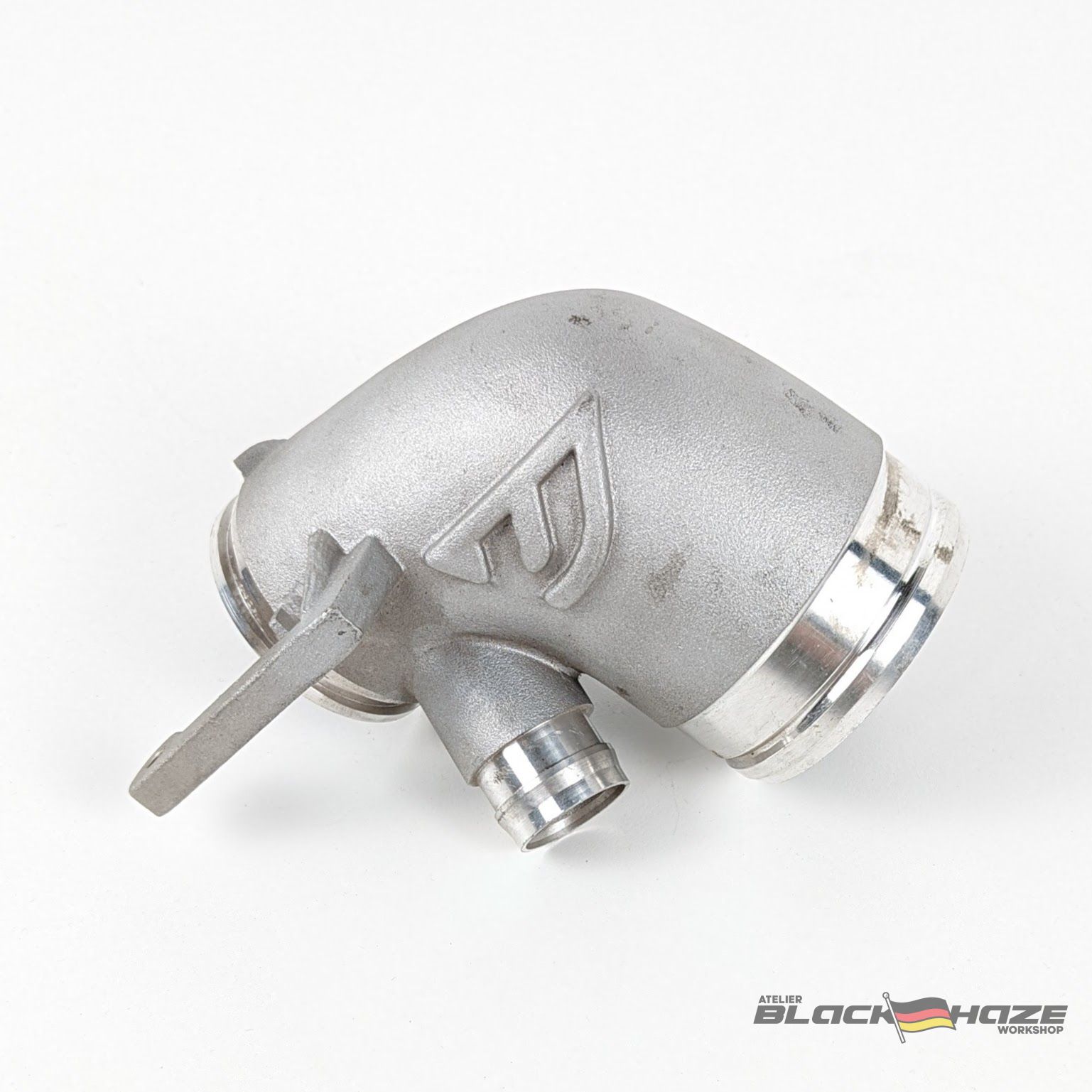 MQB Turbo Inlet Elbow
Unitronic's new Turbo Inlet Elbow for the 1.8/2.0TSI MQB ISxx turbochargers is designed as a direct bolt-on upgrade and engineered to eliminate upstream airflow restrictions, allowing for it to both outflow and outperform anything on the market. It is optimized to perform to the maximum up to 50 lb/min, which far exceeds the demands for any IS-model turbo and hybrid variants.
Features / Benefits:​
Made from aircraft grade cast Aluminum
Outflows the stock (OEM) unit
Supports unrestricted airflow up to 50 lb/min
Full one-piece design (PCV inlet port and securing arm)
Fully integrated CNC-machined PCV inlet
CNC-machined inlet and outlet
Tapered outlet mouth for ultra smooth flow-matched airflow transition
Direct bolt-on fitment
Installs within minutes with minimal basic tools