CAD $ 95.68
Brand : Black Haze Workshop
Part # : WK2EDBoostpipe
Price : CAD $ 95.68
Shipping : $ 18.00

Categories : Air Intake - Turbo
Black Haze Workshop
Diesel Craftmanship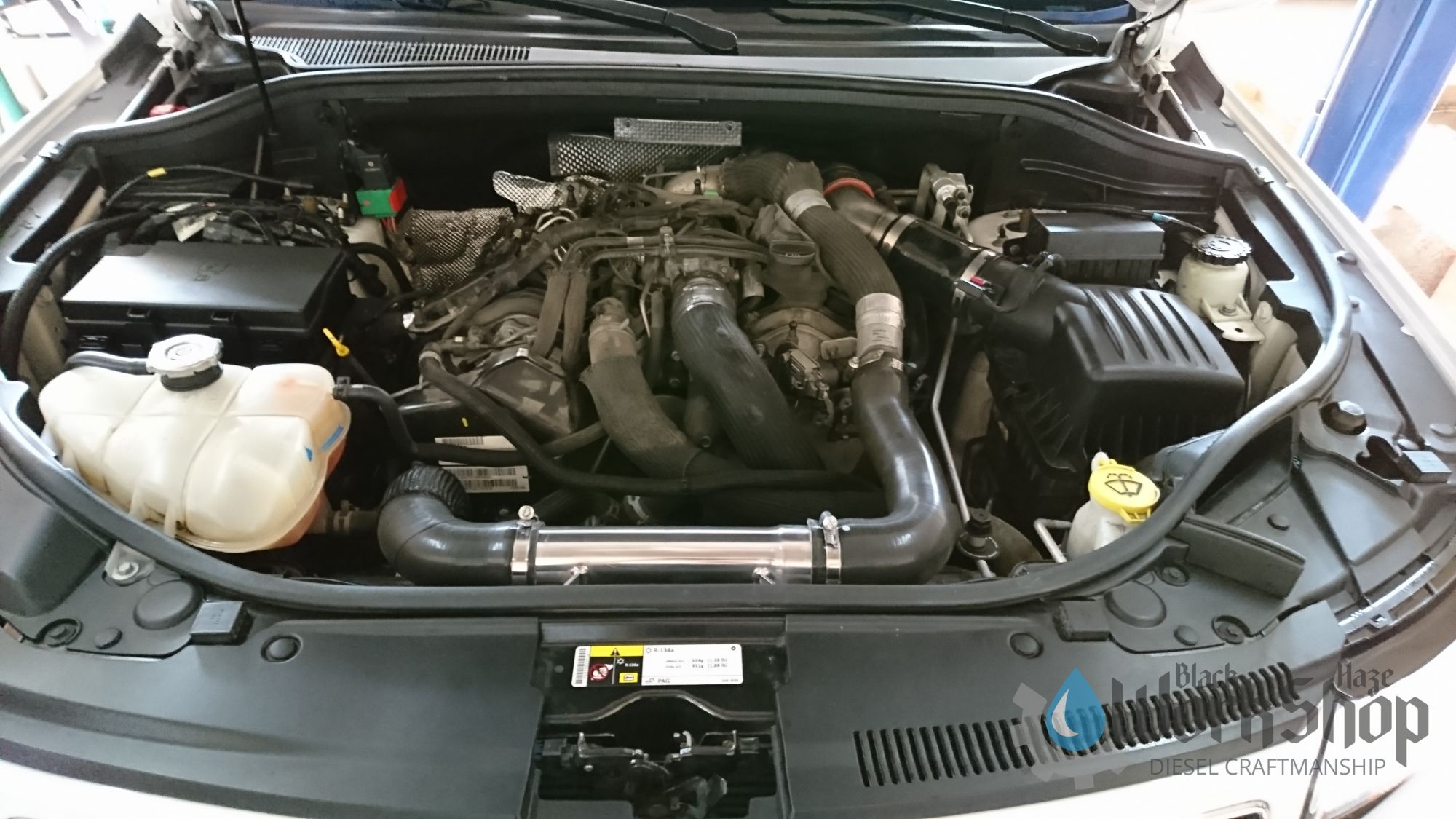 Jeep Cherokee WK2 3.0 Ecodiesel Performance boost pipe Silencer delete
This performance boost pipe is designed for the Jeep Cherokee WK2 Ecodiesel 3.0
Why should you upgrade to this pipe?
- Better throttle response.
- Hear the turbo
- Add a nice touch to the engine
- Because it's designed and made in Canada
We have noticed that installing this pipe allow the transmission to stay in 8th gear in small ascension. This is because the stock pipe is very restrictive and stop the air flow.
If you are from Australia please read this :
We are stopping the shipping to Australia because the tracked shipping is too expensive.
And shipping without tracking doesn't make people safe buying outer sea. This is perfectly understandable.
If you ever want to order at cheap shipping price, we need an email from you that confirm that you renounce to tracking number and therefore have no way to know WHEN your order will arrive.