CAD $ 1,389.95
Brand : Got Tuned
Part # : gtb1756BRM
Price : CAD $ 1,389.95

Shipping : CAD $ 36.00
APPROXIMATE SHIPPING PRICE
Login / Signup for an accurate price.

Categories : Air Intake - Turbo Turbo
Black Haze Workshop
Diesel Craftmanship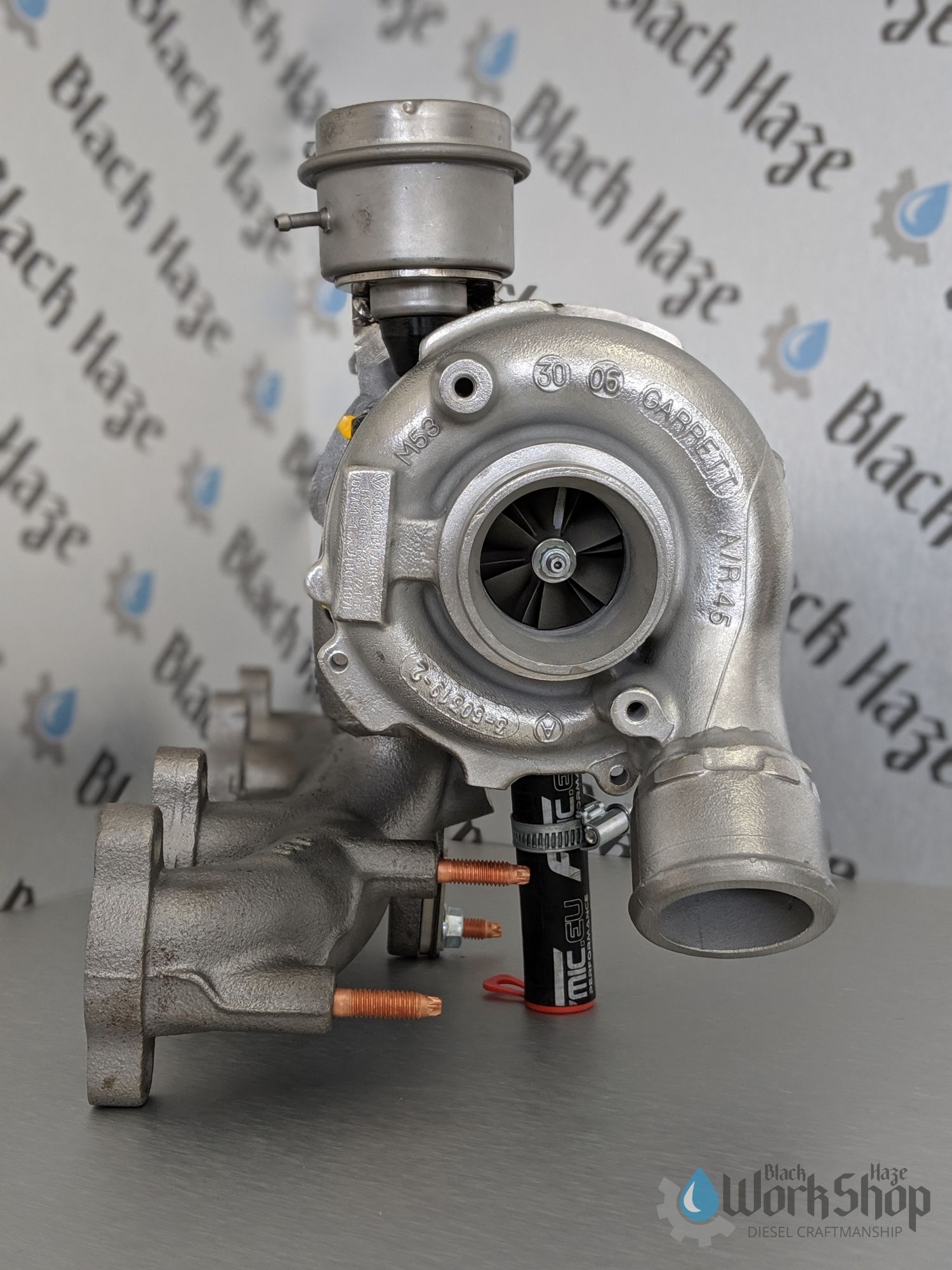 GTB1756vk fitted for your BRM TDI Top Mount and Push Vacuum
We can supply you an already fitted GTB1756VK for your TDI BRM 1.9L
This is the best turbo upgrade for those engines.
*Surpass any vnt-17's hybrid turbo.
*Aggressive spool up (as fast as vnt-17)
*Securely hold 29PSI of boost
*Lower EGT
*Lower EMP (Exhaust manifold pressure)
*Helps fuel economy
You can get this turbo with a 60mm billet compressor wheel. For reference, the stock wheel is 56mm. Just choose the GTB1760 in the option.
As those Turbos are build to order, expect a delivery time of 1 to 3 months. The popularity of this turbo makes it hard to keep in stock.
Here is a Stock BEW with the GTB1760, for demonstration purpose. A tune is always advised
//www.youtube.com/watch?v=H8n_RJHbfpc&feature=youtu.be