CAD $ 580.00
Contact us to get a price.
Brand : AFE
Part # : afeed
Price : CAD $ 580.00

Shipping : CAD $ 32.00
APPROXIMATE SHIPPING PRICE
Login / Signup for an accurate price.

Categories :
Black Haze Workshop
Diesel Craftmanship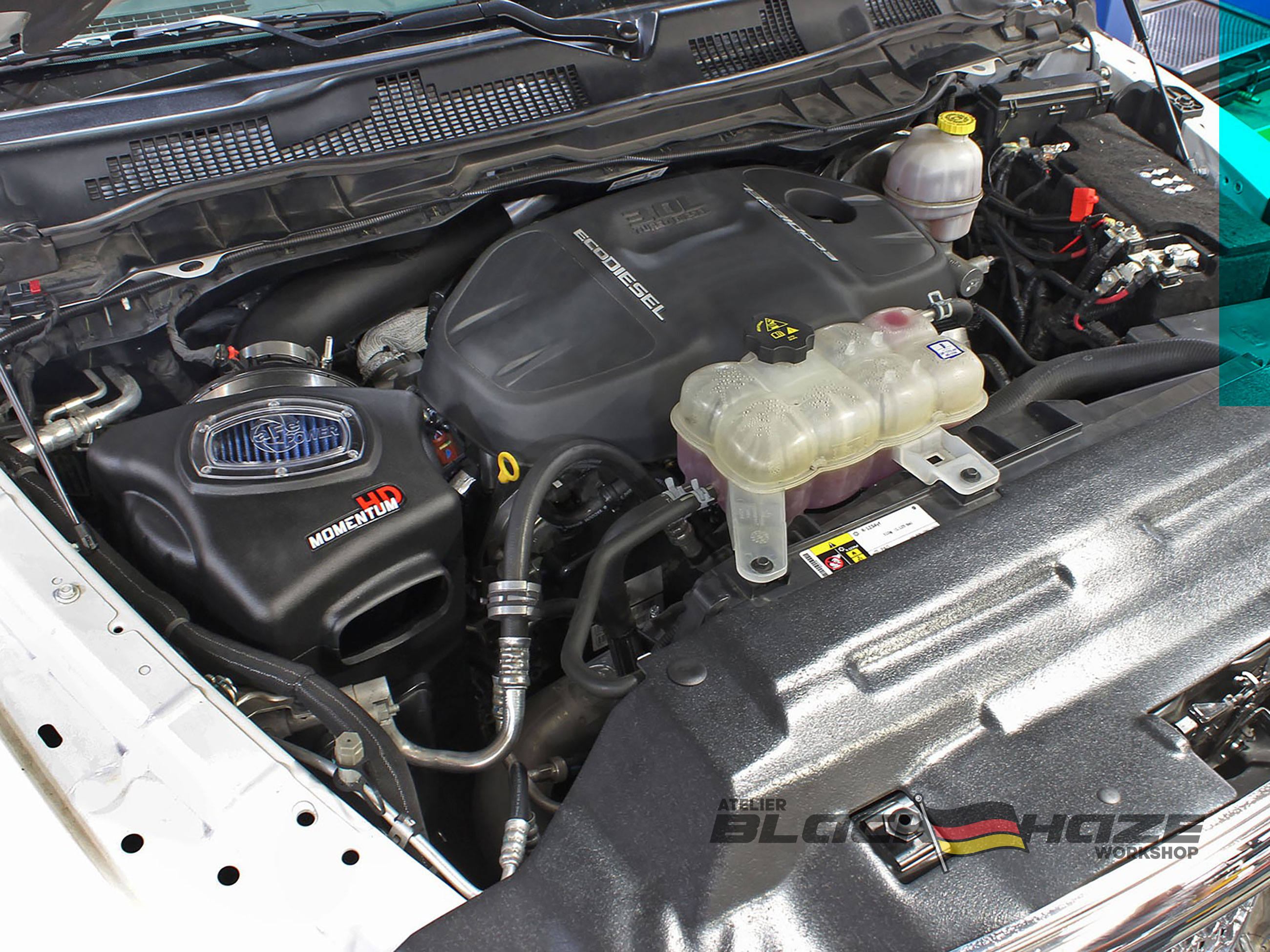 EcoDiesel Cold Air Intake System w/Pro 5R Filter
This cold air intake system uses the functionality and practicality of an OEM closed airbox while sustaining the performance gains of a standard open box cold air intake. A urethane plug is also included if you wish to completely seal the airbox from exterior elements, leaving the filter cleaner longer. One-piece sealed housing with auxiliary air scoop is used to eliminate the use of multiple-piece housings, and ensure the coolest air intake charge available. A large, clear sight window is used for a hassle-free filter inspection and an aggressive style. The intake is designed around an oil-free, large 9" round 360 degree radial flow performance air filter with 5-layers of progressive finer mesh cotton media.