CAD $ 975.95
Brand : DKM
Part # : MA-034-060
Price : CAD $ 975.95

Shipping : CAD $ 32.00
APPROXIMATE SHIPPING PRICE
Login / Signup for an accurate price.

Categories : Drivetrain
Black Haze Workshop
Diesel Craftmanship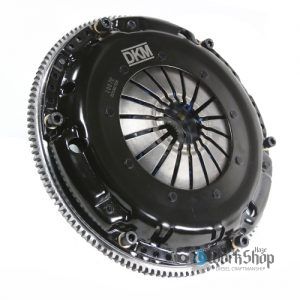 DKM Stage 1 clutch kit and single mass flywheel MA-034-060 2.0 TSI CCTA CKRA GTI Golf R MK6 Mk7
The MA kit feature stock like feelings. Standard Cast flywheel, stock like clutch.
This kit is good for about 350ft-lb of torque.
For consumers with moderately modified cars or performance oriented driving style. The MA Clutch Kit is an OE style replacement clutch kit for their vehicle. A flywheel is included within the kit and replaces the factory flywheel or Dual Mass Flywheel (when applicable). The clutch kit retains the factory-like pedal feel. Each kit is comprised of a pressure plate, sprung organic disc and iron flywheel. Additional parts such as pilot bearing/bushing, throw-out bearing (are included when applicable) and alignment tool are also included.