CAD 1 249,95 $
Marque : Got Tuned
Part # : GT1856BHWBCW
Prix : CAD 1 249,95 $

Expédition : 32,00 $
PRIX EXPÉDITION APPROXIMATIF !
Veuillez vous connecter ou vous inscrire pour un prix précis.

Catégories : Admission - Turbo Turbo
Black Haze Workshop
Diesel Craftmanship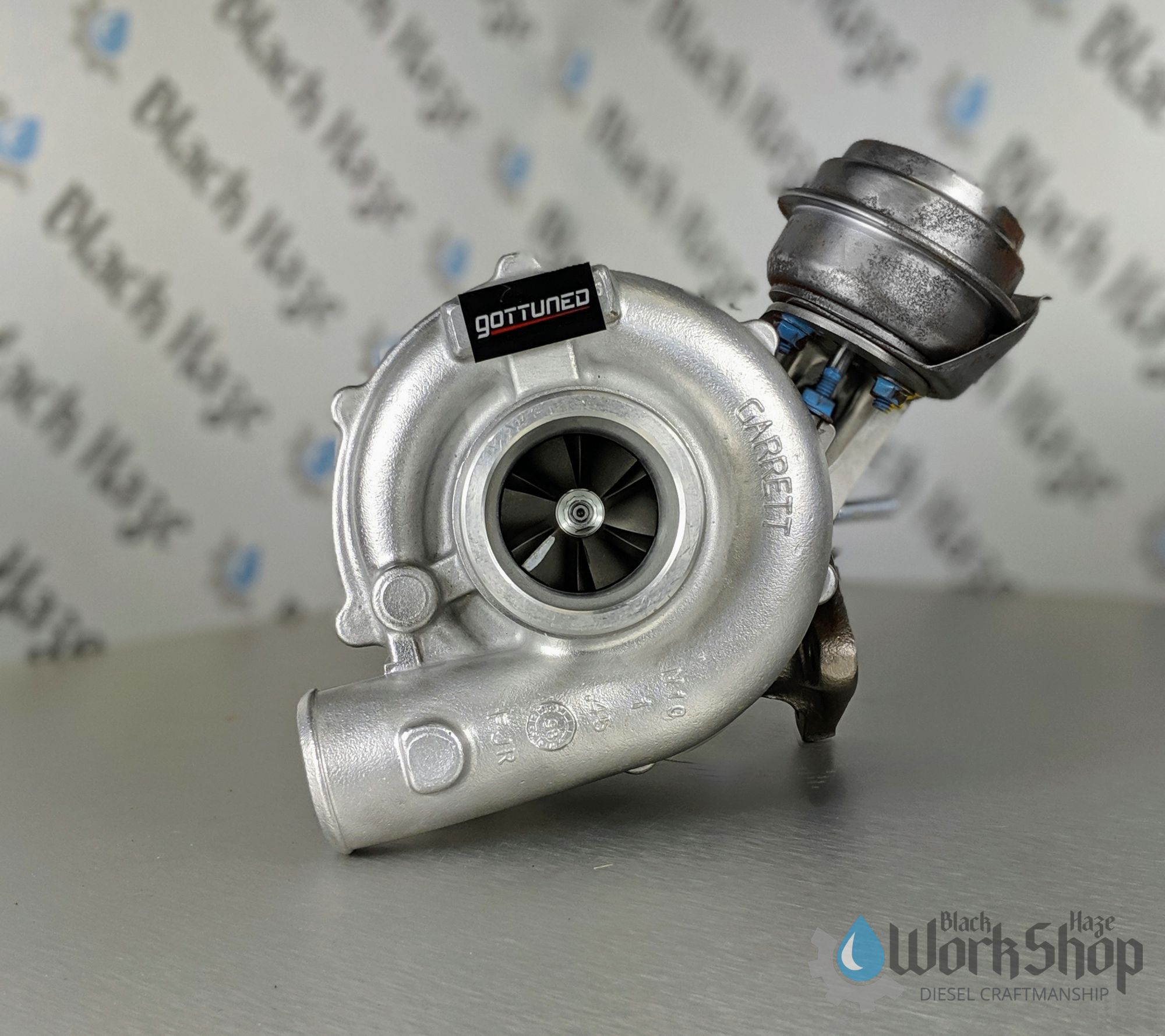 GT1856V VNT20/18 Vnt20 Cold side Turbo for BHW TDI
The full list of changes applied is as follows:
– journal bearings – so-called '360'
– Plug&Play upgraded genuine Garrett GT17 turbine housing
– BIG SHELL GT20 genuine Garrett upgraded compressor housing
– bigger GT18 turbine wheel
– bigger VNT18 system
– bigger cast compressor wheel 56mm from GTB1756VK
– precise VNT adjustment
– dynamically Balanced.
What's so special about this one?
1. Only oil cooling (there is not water cooling).
2. Efficient generation of Variable Nozzle Turbine.
3. Precise VNT adjustment.
The one thing needed to install our GT1856V VNT18/20 is as follows:

– modification of pipes going to the compressor housing.
The turbo is meant to work with ~250HP, boost 30PSI / 2,1 Bar. In order to reach that level of power, you need to adjust your exhaust and cooling systems as well. Professional ECU remapping is required
We can offer a GT1752v with standard shell for 1050$ CAD